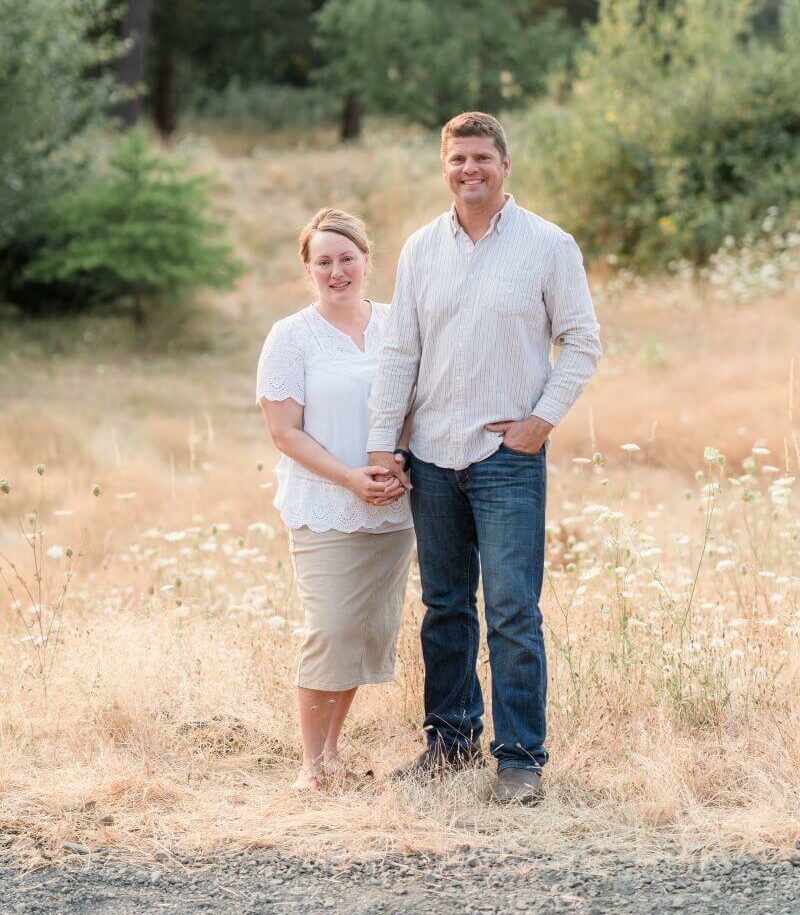 Welcome to Oak Tree Fundraising!
Oak Tree Fundraising first opened its doors 25 years ago, though the Schmidgall family didn't become part of its story until much more recently...
Evan Schmidgall, his wife, Emily, and their four children moved to Silverton, OR in 2019 where they met the dealership's previous owners, Josh and Tresa Hansen. Evan had always dreamed of owning his own company; he loved working with people in his community, and he was looking for a career that would get his family involved and give him the flexibility to spend time with his loved ones. Josh and Tresa were looking to sell the dealership and wanted it to go to someone who was passionate about helping others and would do a lot of good for the groups they work with. Evan and Emily were a great fit. They officially became the owners in spring 2020.
Since the Schmidgalls took over, they have helped groups raise money for a variety of great causes. This includes class trips, uniforms, sport equipment, music equipment, school updates, playground upgrades, and more. Over the years, Oak Tree Fundraising has helped Oregon groups raise over $10 million since 1999.
"For those of you who are new to our company, we look forward to the opportunity to work with you. For those who are running or have run with us, we thank you for the opportunity to serve you. For all - we truly hope that you have an unforgettable and irreplaceable experience with our products, our programs, and our people. Experience the 'WOW' and let us help you reach your fundraising goals!" - Evan and Emily Schmidgall
---
The Oak Tree Fundraising Mission
When you talk with Evan, it's obvious how passionate he is about his business, his team, and his community. When he took over the dealership with Emily, he made his passion for helping others a central part of his company's mission. Evan says that Oak Tree Fundraising is all about the people the dealership is helping. That's why he always does his best to keep his focus on them, and he encourages every member of his team to do the same.
"Oak Tree Fundraising's mission is to help people go above and beyond their goals with exceptional products and exceptional customer service."
For more information about our fundraising programs and products, please view these resources: